Sign up for the latest news, updates, recipes, and more conveniently tucked right into your mailbox.
START TODAY
#VALERIESHAPPYLEMONTRIBE
2020
Check out her latest Cookbook, Valerie's Home Cooking, with more than 100 delicious recipes to share with friends and family it's the perfect addition to any food lover's kitchen!
Wondering where you can buy it?
Click here for all the fun.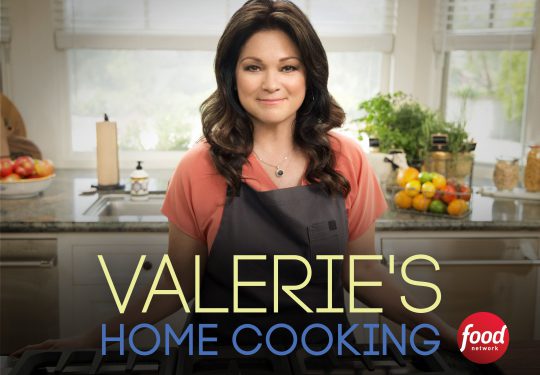 Sundays 11 30am on Food Network
Actress Valerie Bertinelli modernizes favorite family recipes as she shares good conversation and quality time with friends.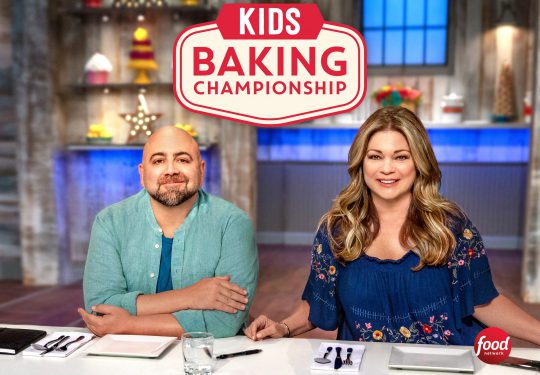 Stream on Hulu/Amazon/YouTube/GooglePlay
10 young bakers enter the kitchen to test their baking skills and originality for the chance to win $25,000.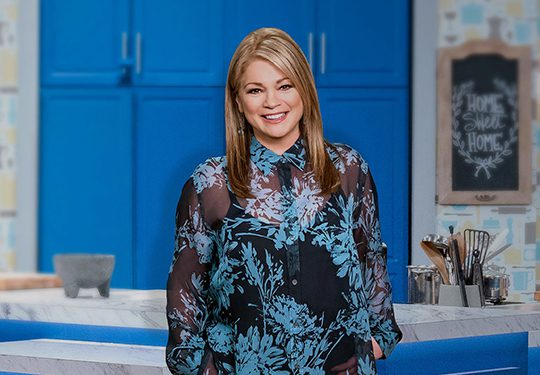 The Food Network
Across America, family-run restaurants serve up some of the country's best dishes, and they all think their recipes are better than the rest. Valerie Bertinelli hosts as families compete in challenges requiring them to overcome real-life restaurant curve balls to please the most intimidating judges in the food world. The teams prove that anything can happen when family pride and a $10,000 prize are on the line.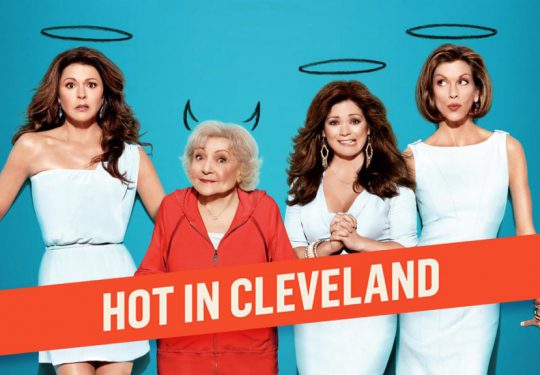 Weekdays 6p | Get TV Network
When their plane has trouble while on a flight to Paris, three glamorous LA women find themselves in a completely new and unexpected place. They never make it to Paris, though — when the stricken plane lands in Cleveland, the women suddenly find they're popular with the men there. Realizing that while they may be lukewarm in LA, they're hot in Cleveland, the women decide to relocate.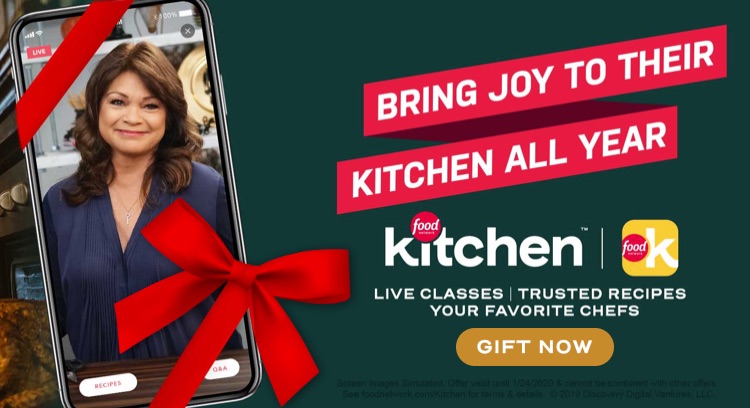 THE FOOD NETWORK KITCHEN APP
The Food Network
DISCOUNT CODE: VALERIE 15
Cook along with your favorite Food Network chefs and other top culinary pros in LIVE and ON-DEMAND CLASSES. Find and save proven recipes, follow step-by-step how-to's and watch your favorite Food Network shows, all on one app.
NYCWFF Rooftop Rose Hosted by Valerie Bertinelli
October 13, 2019 | New York, NY
Rosé all day? Yes please! We're bringing back this wildly popular event for another round of rosé sips and delicious snacks. Join host of Food Network's Valerie's Home Cooking and co-host of Kids Baking Championship, Valerie Bertinelli, at this trendy rooftop cocktail party where the rosé will be flowing and good times will be had by all! You'll taste an array of high-profile rosé varietals from Southern Glazer's Wine & Spirits' portfolio while snacking on gourmet bites and dancing to the beat of a live DJ. There's no better way to end your weekend than with a toast overlooking our beloved city skyline. Cheers!