Avocados Stuffed with Shrimp and Crab Salad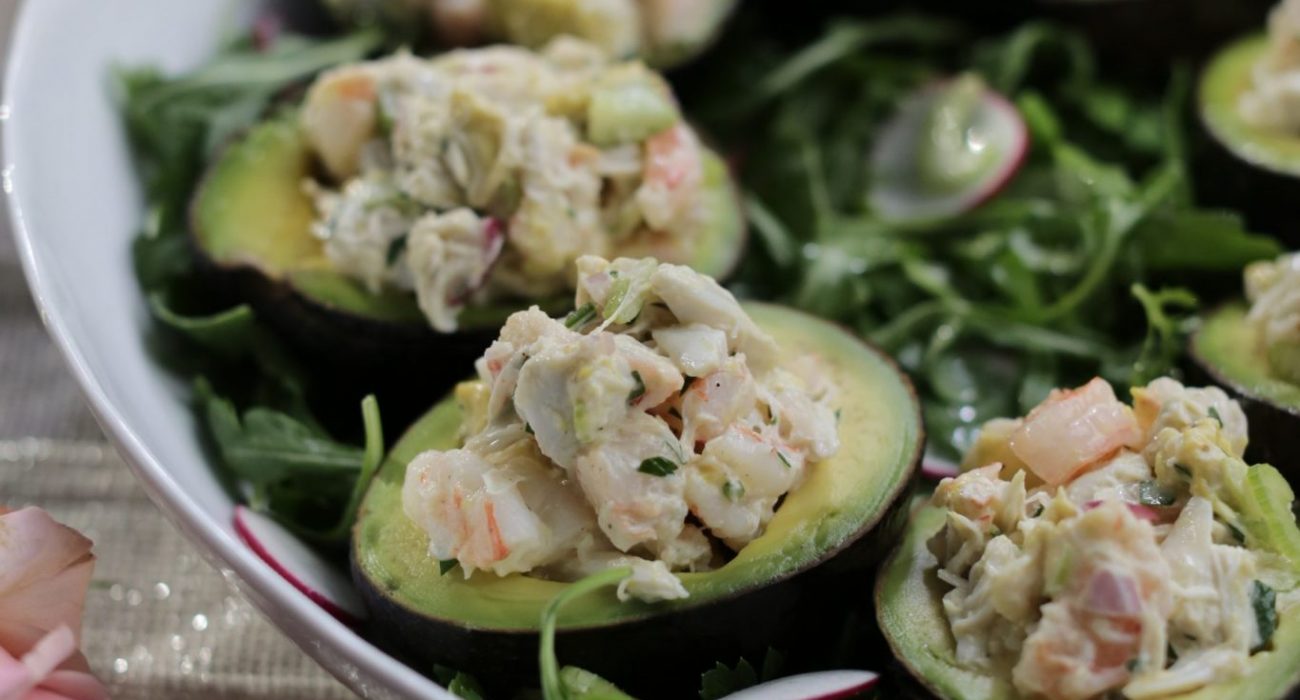 1. In a bowl, mix together the shrimp, crabmeat, mayonnaise, chopped parsley, chopped radishes, chopped celery, shallots, lemon juice, cayenne, 1/2 teaspoon salt and a few grinds of pepper.
2. Halve and seed the avocados. Use a spoon to scoop out most of the flesh, leaving 1/4 inch behind. Chop the avocado flesh and gently mix it into the seafood salad. Add salt and pepper to taste. Spoon the seafood salad into the avocado halves.
3. Toss the arugula with the sliced celery, sliced radishes, parsley leaves, olive oil and a pinch of salt. Divide among 8 plates; nestle the avocado halves on top. Serve with lemon wedges on the side.
1 pound cooked shrimp, chopped
1 pound jumbo lump crabmeat, picked through for bits of shell
1/2 cup mayonnaise
2 tablespoons chopped fresh parsley, plus 1/4 cup whole leaves
6 to 8 radishes, finely chopped, plus 2 thinly sliced
2 stalks celery, finely chopped, plus 1/4 cup thinly sliced
2 small shallots, finely chopped
Juice of 2 lemons, plus wedges for serving
Pinch cayenne
Kosher salt and freshly ground black pepper
4 large avocados, well washed
8 cups baby arugula
2 tablespoons olive oil
OTHER RECIPES YOU MIGHT LIKE