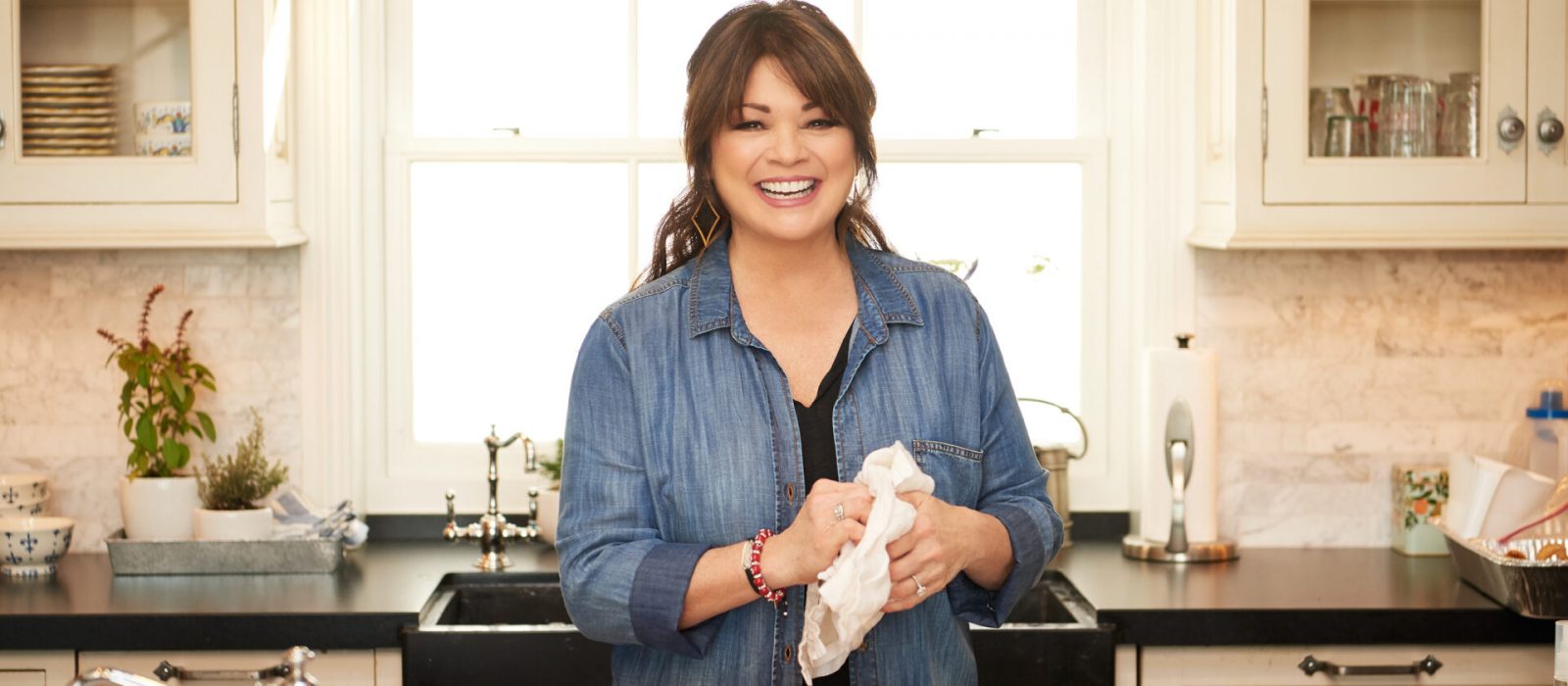 Hey everyone! Welcome, it's me, Val. I mean that whole-heartedly. This is me: here in this brief introduction, and here on this entire website, where you will find all of me – the sweet and the salty and the many other flavors my life takes on throughout the year. At the moment, "here" is my kitchen, where I am surrounded by the fruits of my garden – tomatoes, apples, peaches, peppers … along with cook books, my mom's old recipe box, and pages I've ripped from magazines. Two of my six cats are sleeping nearby and my dog, Luna, is keeping a watchful eye out for any scraps that might fall to the floor. I'm thinking about what to make for dinner tonight.
This is my life, it's probably a lot like yours – and it's what I want this site to reflect. I have dreamed it up as a place where I can share favorite recipes from my Emmy Award-winning (what?!) Food Network series Valerie's Home Cooking and bestselling cookbooks, along with new food discoveries, seasonal cooking and baking ideas, travel adventures, thoughts on things that capture my attention, memories of shows and movies from my past, and even pictures of my, you guessed it, cats.
In other words, this is personal. It's the place where I can commune and share with like-minded people who know that all the important things in life get discussed while we chop and season and sweeten and stir.
I want this to be a place where you come when you're looking for a recipe, an entire meal, or need inspiration and ideas. You might also find a conversation I've had with a familiar chef, a cool regional dish or product I stumbled upon and loved, cooking tips, lifestyle and personal care suggestions, or just a laugh or a story, the way you would turn to a trusted friend.
A good recipe doesn't just feed family or friends. It creates smiles and memories. I hope you enjoy and come back often. I will be adding to it regularly. My goal is to make this site the kind that I would bookmark and visit the same way I look forward to my weekly magazines and Sunday crossword.
XOXO
Valerie