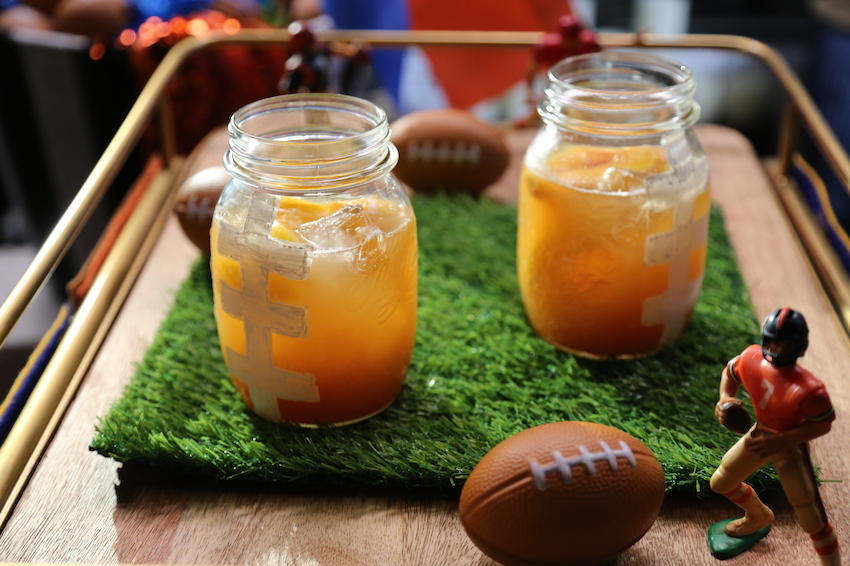 1. Fill a medium saucepan with 3 cups of water and add the sugar, cinnamon, allspice and cloves. Bring to a simmer, stirring to dissolve the sugar. Add the peaches and simmer until tender, about 5 minutes. Transfer the peaches and about 1 cup of the liquid to a blender and blend until smooth (be careful when blending hot liquids). Transfer the blended liquid to a pitcher to cool slightly, then add the bourbon. Refrigerate until very cold.
2. When ready to serve, add ice cubes to the pitcher and serve in rocks glasses with more ice.
When blending hot liquid, first let it cool for five minutes or so, then transfer it to a blender, filling only halfway. Put the lid on, leaving one corner open. Cover the lid with a kitchen towel to catch splatters, and pulse until smooth.
The heat of a jalapeño depends on how much of the rib and seeds you keep in. If you want more heat, keep the seeds and ribs. For less heat, chop your jalapeño without seeds or ribs.
2 tablespoons sea salt flakes
1 teaspoon lime zest, plus 
1 1/2 tablespoons fresh lime juice
1 lime wedge, plus lime wedges for garnish
1 teaspoon minced jalapeño chile, plus slices for garnish
3 slices fresh ginger
1/4 cup (2 ounces) blanco tequila
1 1/2 tablespoons (3/4 ounce) orange liqueur (such as Cointreau)
2 tablespoons Simple Syrup (recipe follows)
1 Hour, 15 Minutes
(includes chilling time)
OTHER RECIPES YOU MIGHT LIKE