Creme de Menthe Sundae with Homemade Chocolate Sauce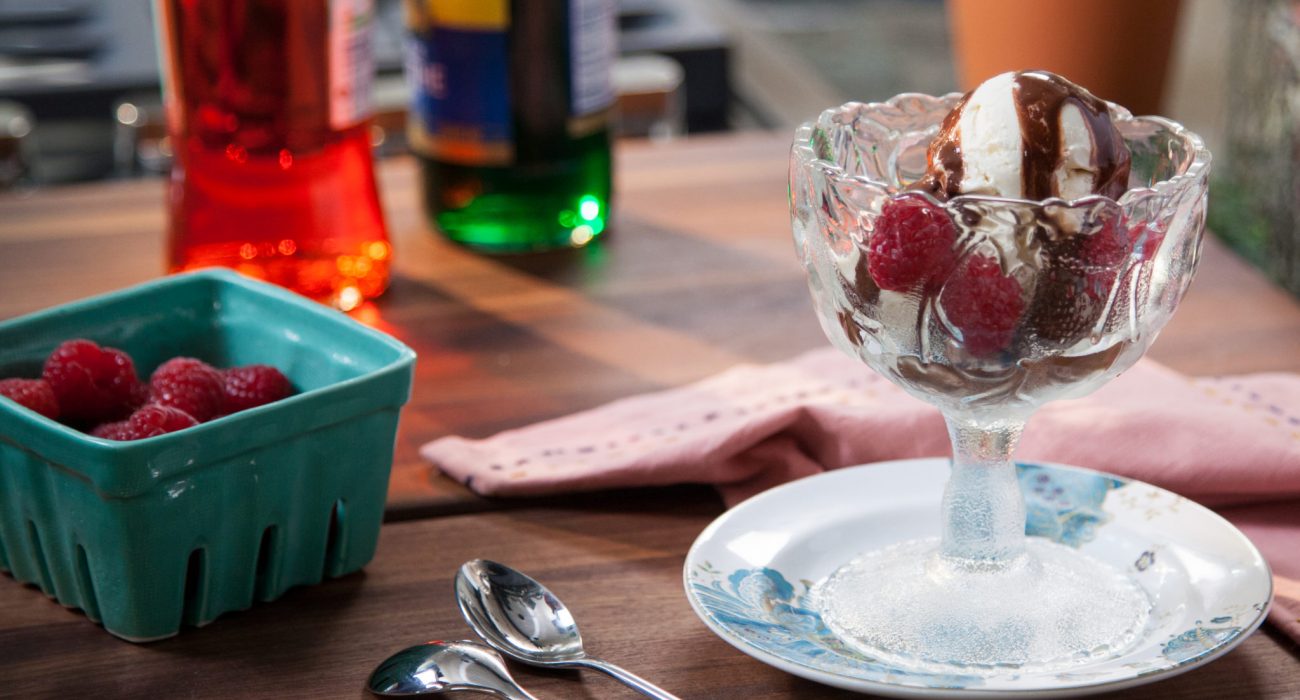 1. Add 2 scoops of ice cream to 4 bowls. Drizzle each with some of the Homemade Chocolate Sauce and creme de menthe syrup. Top with a few of the raspberries. Serve immediately. Homemade Chocolate Sauce: Put 3/4 cup water and the honey in a saucepan and bring to a boil over medium heat, stirring so that the honey dissolves; remove from the heat.
2. For the Homemade Chocolate Sauce: ​Add the cocoa powder and salt to a heatproof bowl. Add a few tablespoons of the honey-water mixture to the cocoa powder. Whisk to create a thick but smooth liquid. Add the cocoa mixture back to the remaining honey-water mixture in the pan. Bring the whole mixture up to a simmer and let cook until slightly thickened, about 3 more minutes. Stir in the vanilla. Let cool completely, then refrigerate (the sauce thickens as it cools and chills)​.
8 scoops vanilla ice cream
Homemade Chocolate Sauce, recipe follows
Creme de menthe syrup, for drizzling
1/2 cup raspberries
Homemade Chocolate Sauce:
3 tablespoons honey
1/2 cup Dutch-process cocoa powder
Pinch kosher salt
1 teaspoon vanilla
OTHER RECIPES YOU MIGHT LIKE