My Year of Choosing Happy
The truth is, I used food to avoid sadness. It's time to make a change.
Valerie Bertinelli & Today NBC
I'm an "everything's fine" girl. You know the type: I'm the person who can pretend that everything's OK and that I'm happy. But the truth is – and this is hard to admit – it's been a really hard few years. 
My dad passed away in late 2016, and when he was gone, I felt the need to step in and care for my mother. It was important to me that she felt included and that we were still paying attention to her. But as so many of us know, when you're busy taking care of other people, you forget to take care of yourself and life can become very challenging. And when I lost her in June, the sadness from her passing and the last few years combined grabbed a hold of my heart and stayed there for a bit too long. 
"WHEN YOU'RE BUSY TAKING CARE OF OTHER PEOPLE, YOU FORGET TO TAKE CARE OF YOURSELF."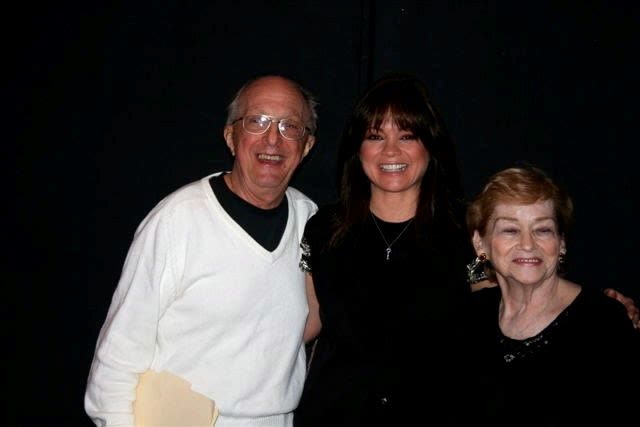 So as I begin a new year, a new decade and prepare to turn 60 in April, I'm on a mission: to know what true joy inside and out feels like. Finding pure personal joy is a challenge in this world where there are always things slapping us upside the head – but we have to figure out a way to find it through all of that. 
To me, I think that joy is tied to making healthy choices with my life in everything I do. Healthy in the people I surround myself with, the food I eat and, perhaps most importantly, the way I talk to myself. 
I don't want to get through the hard times by eating it away anymore. I want to get through the hard times by leaning on people – which is why I'm looking to you. As you go through your own search for true joy, if you have a trick that can help me, I want to know about it. And if I find a trick that can help you, I'm going to share it. I think we can do this together. I'll be stopping by Studio 1A over the next few months to check in and share what I'm learning on this journey (along with recipes that are both healthy and delicious). 
Oh, and by the way, something will go wrong. Things can go wrong and then you can put them right. Some are a little bit more challenging to put right – but it's always about moving forward. I'm not going to let any mistakes that I make in 2020 define me as a failure – and neither should you.
Start TODAY: My Wellness Journey
Valerie Bertinelli makes sticking to a healthy meal plan easy with a week's worth of quick recipes.
OTHER POSTS YOU MIGHT LIKE