Valerie's Top 5 BEST Chicken Recipes of 2019
Chicken is the Super-Hero Avenger of the dinner table with an endgame of winning over the family's taste buds with every bite. Meaning, when you don't know what to cook, Chicken is the consistent and reliable pleaser to save the day. One of these recipes is sure to become one of your top 5 BEST chicken recipes of the summer.
Sweet & Spicy Apricot BBQ Chicken Thighs
Ooh! If you love BBQ sauce, this recipe will have you slathering and slaying with every bite. Creamy with a little tang, it's as if the orange juice and apricot teamed up to make your mouth do the happy dance. Don't forget to put foil onto the pan before baking to make your life a little easier! Yummy!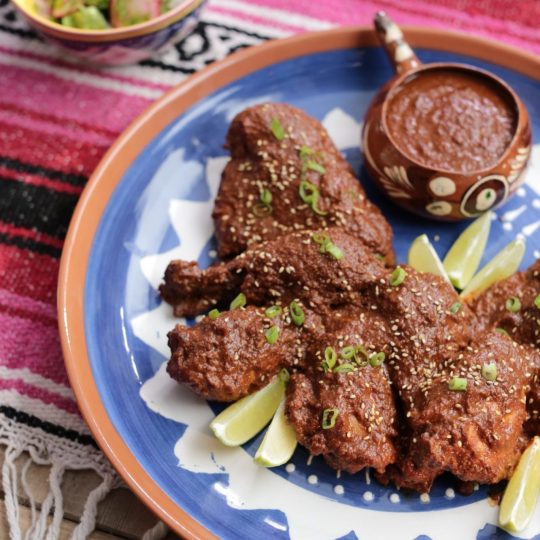 Like all good Mole, it's about the sauce! With toasted pepitas and almonds blended with a hint of cinnamon in the Mexican chocolate, this delicious recipe has all the smokiness you should expect with just enough heat to make you feel like you're on the coast in Tulum.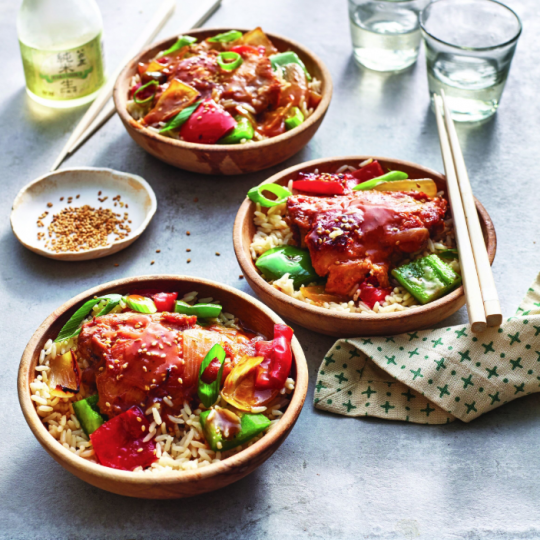 Slow Cooker Sweet & Sour Chicken
This is Chinese takeout at home! The Chicken comes out so dang tender when you sit back and let the slow cooker do all the work. Top it off with fresh bell peppers, onions, and a few sesame seeds; you'll be happy you didn't  leave the house to satisfy your Chinese food craving.
Chicken Satay with Peanut Sauce
Inspired by Mrs. Van Halen and flavors from the Pacific Rim, Chicken Satay is easy to cook because it's grilled on a skewer. The perfect combination of sweet & spicy, the creamy peanut sauce has just the right flavors to combine with the saltiness of the grilled chicken.
Chicken with Lemon-Wine Sauce
This tasty bird comes out crispy on the outside and tender on the inside. The light hint of garlic flavor from the infused oil creates a tangy, flavorful way to turn a basic chicken into a more sophisticated treat!
OTHER POSTS YOU MIGHT LIKE