Almond Cranberry Rice Pilaf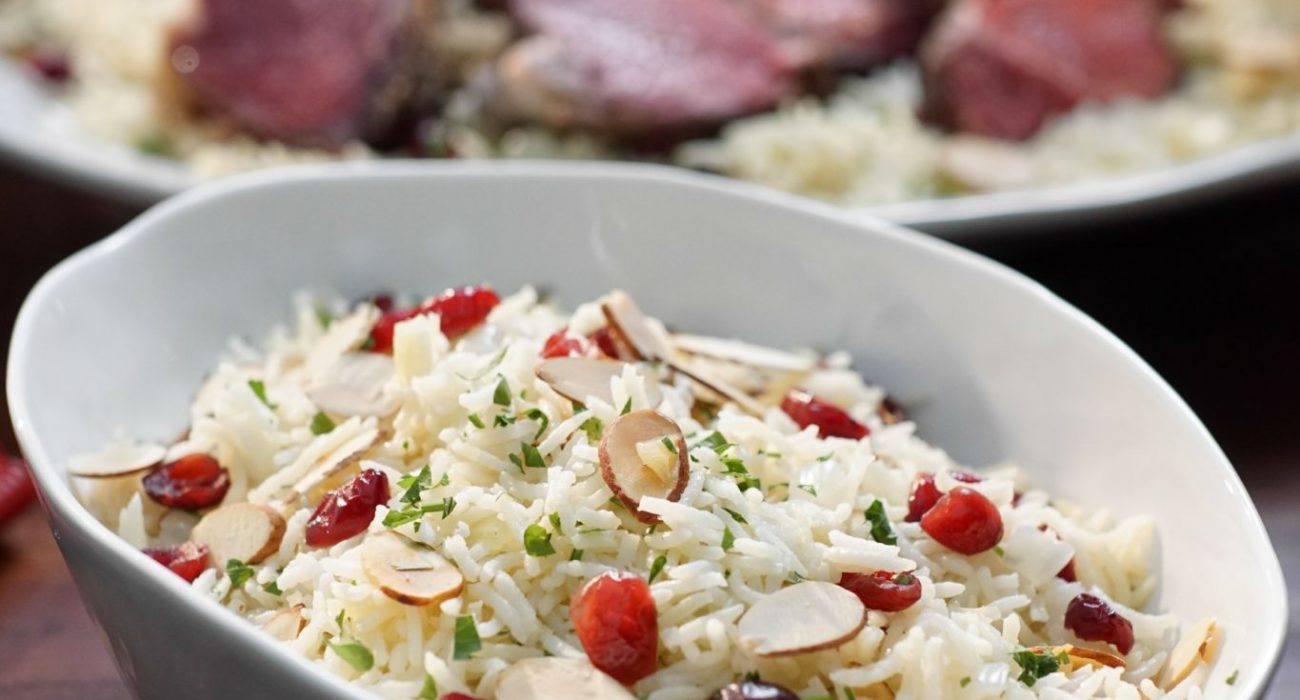 1. Melt 1 tablespoon of the butter in a medium saucepan over medium heat. Add the almonds and cook, stirring constantly, until golden and nutty smelling, about 3 minutes. Transfer to a small bowl and reserve.
2. Melt the remaining 2 tablespoons butter to the saucepan and add the onion. Cook, stirring occasionally, until softened, about 5 minutes. Add the rice and cranberries and cook, stirring, until well coated, about 1 minutes. Add the chicken broth, 1 1/2 cups water, 1/2 teaspoon salt and increase the heat to medium-high. Bring to a boil then cover, reduce the heat to low, and cook until all of the liquid has been absorbed, about 18 minutes. Take off the heat and let stand, covered, 5 minutes. Stir in the reserved almonds and the parsley, and season with salt and pepper.
3 tablespoons unsalted butter
1/4 cup sliced almonds with skins
1/2 onion, finely chopped
1 1/2 cups long grain white rice, such as basmati 1/2 cup dried cranberries
1 cup chicken broth
Kosher salt
Pinch white pepper
2 tablespoon finely chopped parsley
THIS RECIPE HAS A VIDEO
PROVIDED BY THE FOOD NETWORK
OTHER RECIPES YOU MIGHT LIKE