Wine Balsamic and Rosemary Lamb Chop Lollipops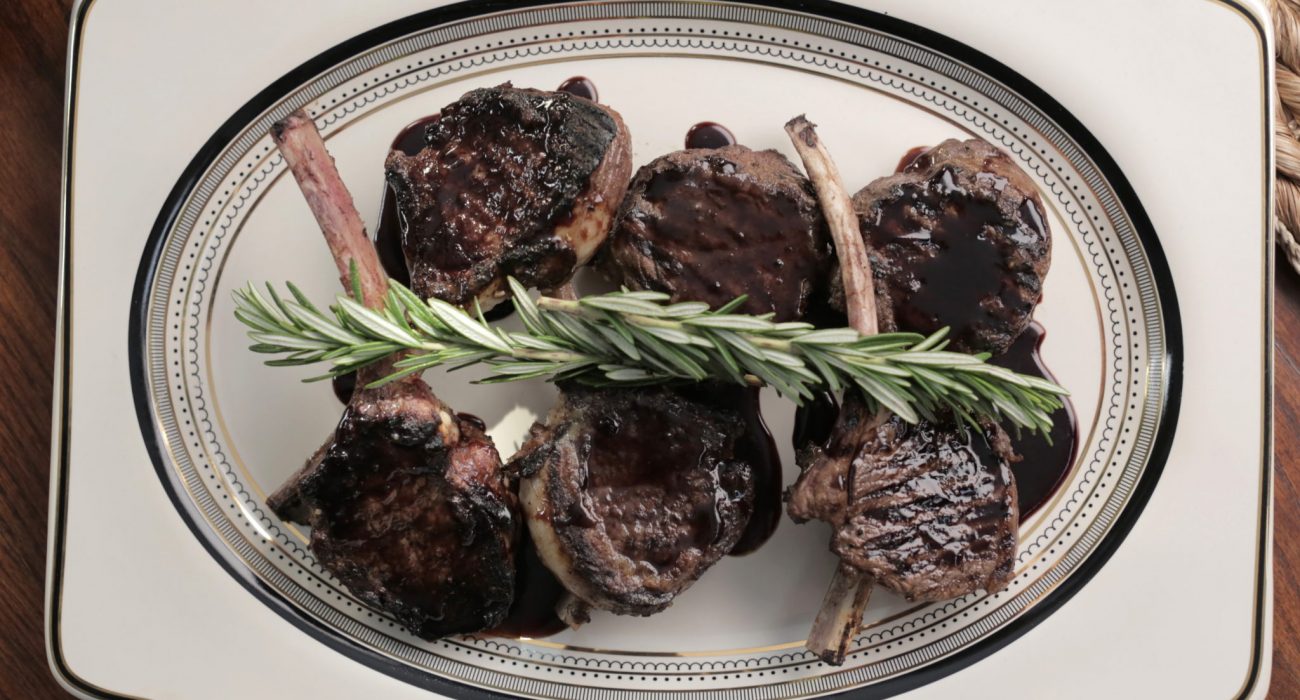 1. Combine the wine and rosemary in a small sauce pot and bring to a bare simmer. Take off the heat and add the balsamic and olive oil and cool to room temperature. Place the lamb chops in a large resealable plastic bag and cover with the cooled marinade. Refrigerate for 1 to 2 hours.
2. Remove the chops from the marinade and pour the marinade into a small saucepan along with the honey. Bring the mixture to a brisk simmer and reduce until slightly syrupy, 5 to 10 minutes.
3. Meanwhile, pat the lamb chops dry and season all over with salt and pepper. Heat a large grill pan over medium on high heat until very hot. Lightly brush with oil.
4. Grill the chops, turning once, 3 to 3 1/2 minutes per side for medium.
5. Serve the chops garnished with the rosemary sprigs and drizzled lightly with the reduce marinade.
1/2 cup dry red wine
1 garlic clove, smashed
1 sprig rosemary, plus a few more for garnish
2 tablespoons balsamic vinegar
2 tablespoons olive oil, plus more for the pan
8 small Frenched lamb chops, about 1 3/4 pounds Kosher salt and freshly ground black pepper
2 tablespoons honey
OTHER RECIPES YOU MIGHT LIKE