Skirt Steak with Chermoula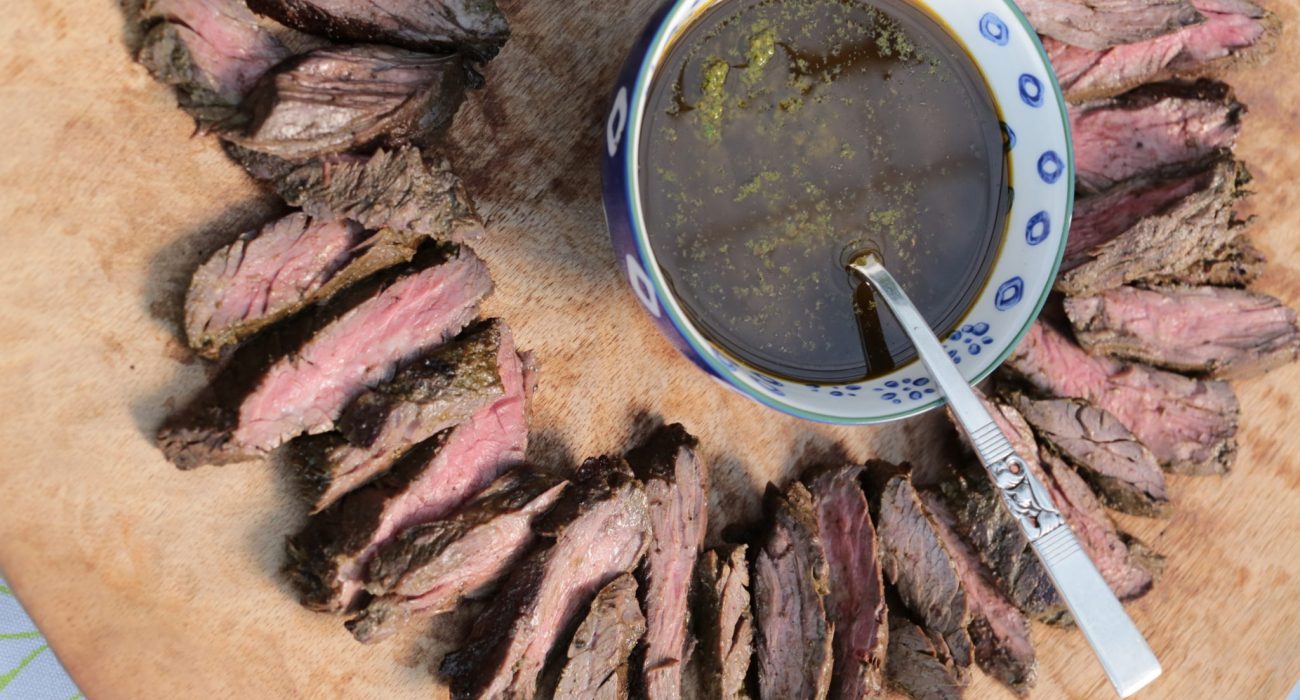 1. Toast the coriander and cumin seeds in a small pan over medium heat until fragrant, about 2 minutes. Put the seeds in a blender along with the olive oil, cilantro, parsley, mint, paprika, red pepper flakes, garlic, lemon zest and juice and 1 teaspoon salt. Blend until smooth. Remove half of the chermoula to a bowl and set aside.
2. Sprinkle the steak with salt and pepper and place in a resealable plastic bag. Pour in the remaining half of the chermoula. Seal the bag and marinate at room temperature for 1 hour. Preheat a grill to medium high.
3. Grill the steak, turning once, until charred and cooked to medium rare, about 3 minutes per side. Transfer to a cutting board and let rest for 5 minutes. Slice the steak across the grain. Serve with the reserved chermoula.
1 teaspoon coriander seeds
3/4 cup olive oil
1 teaspoon cumin seeds
1 cup fresh cilantro leaves
1 cup fresh flat-leaf parsley leaves
1/2 cup fresh mint leaves
1 teaspoon smoked paprika
1/2 teaspoon crushed red pepper flakes
2 small cloves garlic, roughly chopped
1 lemon, zested and juiced
Kosher salt and freshly ground black pepper
1 1/2 pounds skirt steak
OTHER RECIPES YOU MIGHT LIKE