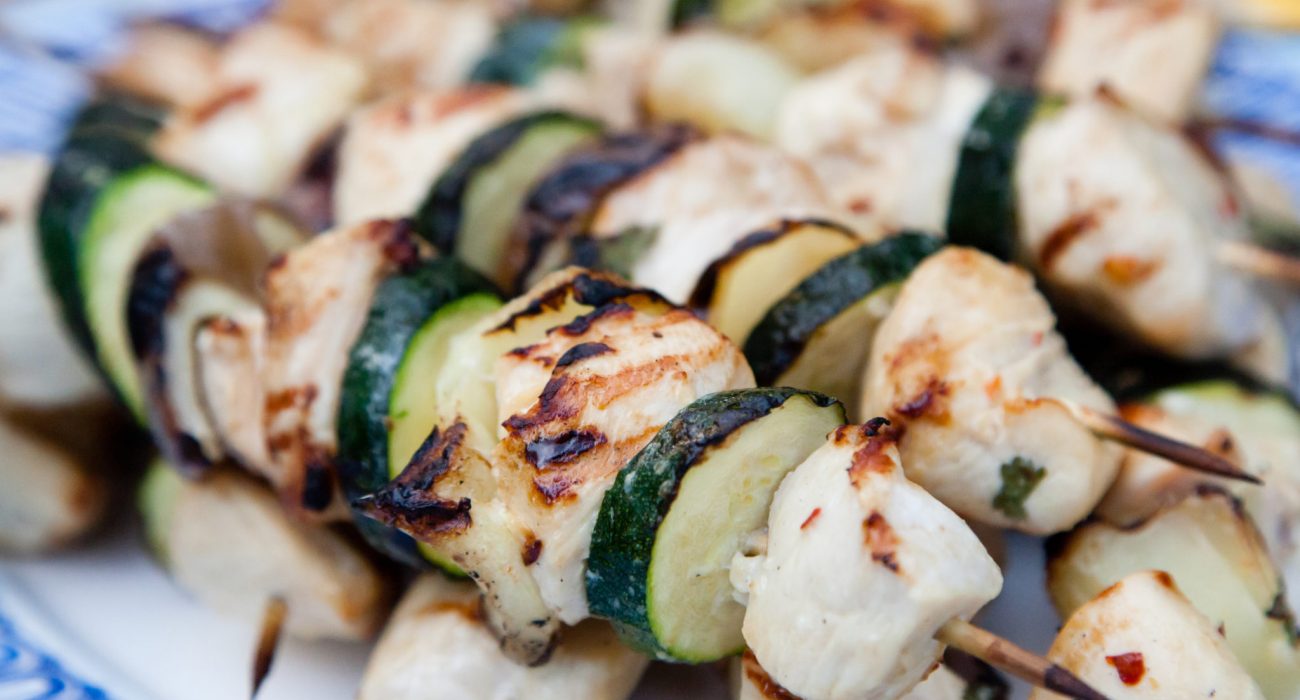 1. Heat the oil in a medium saucepan over medium-high heat. Add the onion, and cook, stirring occasionally, until softened, about 5 minutes. Add the garlic, and cook, stirring, until golden, about 30 seconds. Add 1/2 cup water and the ketchup, molasses, vinegar, Worcestershire, allspice, clove, chipotles and 1/2 teaspoon salt and bring to a boil. Reduce the heat, and simmer, stirring occasionally, until thickened, about 10 minutes. Puree in a blender or food processor until smooth. Store the sauce in the refrigerator until ready to grill the chicken. (Sauce can be made up to 1 week in advance.)
2. Prepare a grill for high heat and then adjust the heat to medium. Separate 3/4 cup of the barbecue sauce and reserve for serving.
3. Lightly season the chicken with salt and pepper. Lightly oil the grill grate. Sear the chicken, skin-side down, until well-marked, about 5 minutes. Reduce the heat to low. Cook the chicken, covered, turning and basting with the barbecue sauce every 5 minutes, until the chicken is just cooked through, about 25 minutes more. Do not baste during the last 5 minutes to prevent cross-contamination.
4. Serve the chicken with the reserved sauce.
1 tablespoon vegetable oil, plus more for oiling the grill grates
1⁄2 small onion, chopped
1 large or 2 small cloves garlic, finely chopped
1 cup ketchup
1⁄2 cup molasses
1⁄3 cul apple cider vinegar
1 tablespoon Worcestershire sauce
1⁄2 teaspoon ground allspice
1⁄4 teaspoons ground cloves
2 chipotles in adobo sauce, seeded and roughly chopped
Kosher salt and freshly ground black pepper
6 whole chicken legs
THIS RECIPE HAS A VIDEO
PROVIDED BY THE FOOD NETWORK
OTHER RECIPES YOU MIGHT LIKE