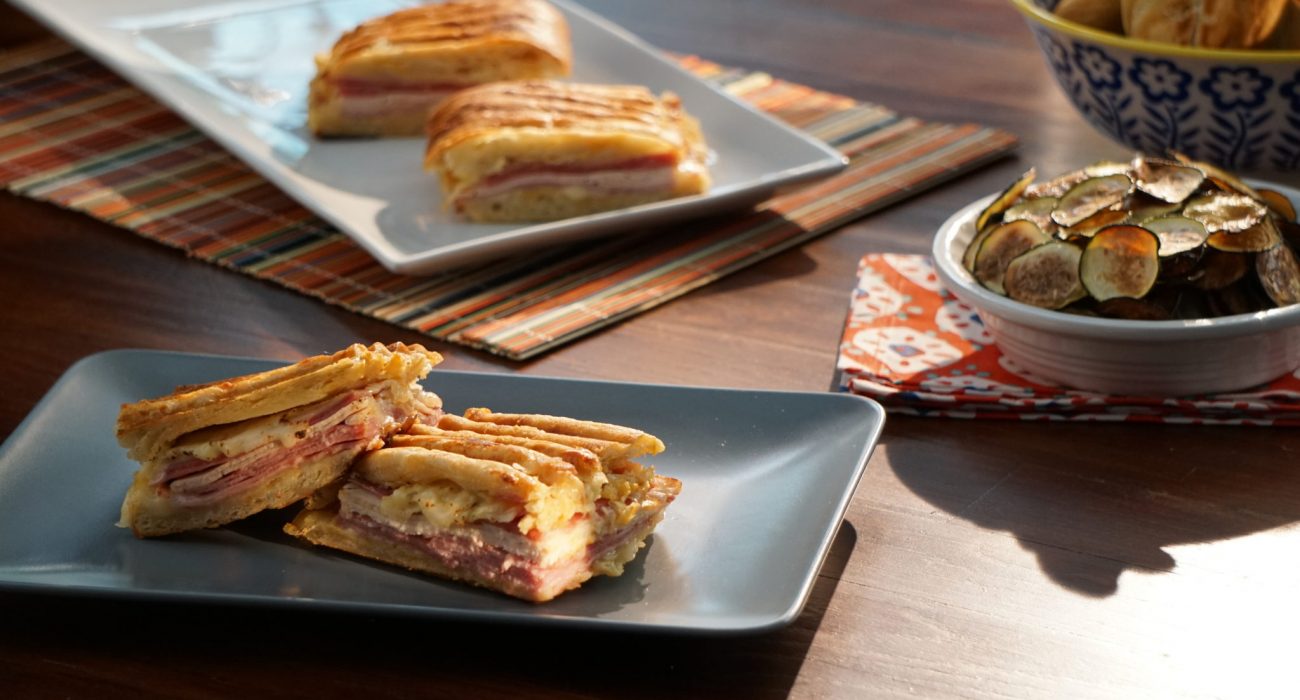 1. Slice the bread in half horizontally and spread the cut-sides with the honey mustard. Build the sandwich by layering the bottom half of the loaf with half of the provolone, followed by the ham, turkey, salami and the remaining provolone (the provolone should be touching the bread on both sides, with the meat sandwiched in between). Cover with the top half of the loaf.
2. Spread some of the butter on top of the loaf, then carefully flip over and butter the bottom. Slice into the desired number of sandwiches
3. Heat a large two-burner grill pan over medium heat, or heat a panini maker. Add the sandwiches to the pan and cook, pressing down with a spatula, until the undersides are golden brown, 3 to 4 minutes (see Cook's Note). Turn the sandwiches and continue to cook, pressing, until golden brown on the reverse side and the cheese is melted, another 3 to 4 minutes. Transfer the panini to a cutting board and slice in half. Serve immediately.
A two-burner grill pan or a panini maker
If using a panini press, there is no need to flip the sandwich. Just cook for about 5 minutes until the bread is toasted and the cheese is melted.
1 loaf rustic Italian bread, such as ciabatta or pane rustica
4 teaspoons honey mustard
12 ounces sliced provolone
4 ounces thinly sliced Black Forest ham
4 ounces thinly sliced roast turkey breast
4 ounces thinly sliced Genoa salami
3 tablespoons butter, softened
OTHER RECIPES YOU MIGHT LIKE