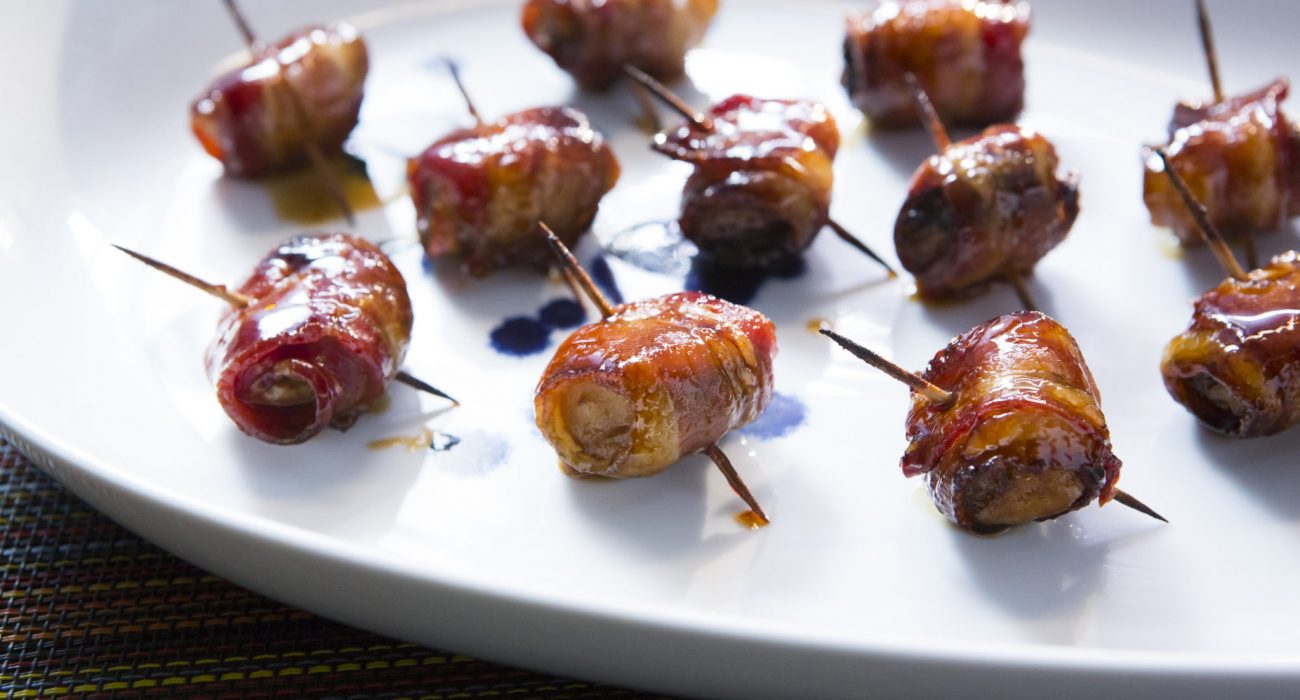 1. Stir togeth​er the teriyaki sauce and garlic in a medium bowl, then add the livers and water chestnuts. Toss to coat. Marinate, covered, in the refrigerator for 1 hour. Soak 24 toothpicks in cold water for at least 1 hour.
2. Preheat the boiler. Remove the livers and water chestnuts from the marinade and discard the marinade. Lay 1 bacon half on a cutting board and place 1 piece of liver and 1 water chestnut in the center. Fold one side of the bacon over them, and thread a toothpick through the bacon, then the chestnut and liver. Wrap the remaining bacon edge around this parcel and secure on the toothpick. Repeat with remaining ingredients to make 24 rumaki.
3. Broil the rumaki on a rack set over a baking sheet (covered with aluminum foil for easy clean up) 2 inches from the heat for 4 minutes. Flip them over and broil for 2 minutes more. Brush the rumaki with additional teriyaki sauce and return to the broiler for 2 more minutes. Place on a serving tray and serve immediately.
1/3 cup teriyaki sauce, plus additional for basting
1 clove garlic, chopped
1/4 pound chicken livers, trimmed, rinsed and cut into 24 (1/2-inch) pieces
12 canned whole water chestnuts, drained and halved
12 slices bacon, halved crosswise
THIS RECIPE HAS A VIDEO
PROVIDED BY THE FOOD NETWORK
OTHER RECIPES YOU MIGHT LIKE