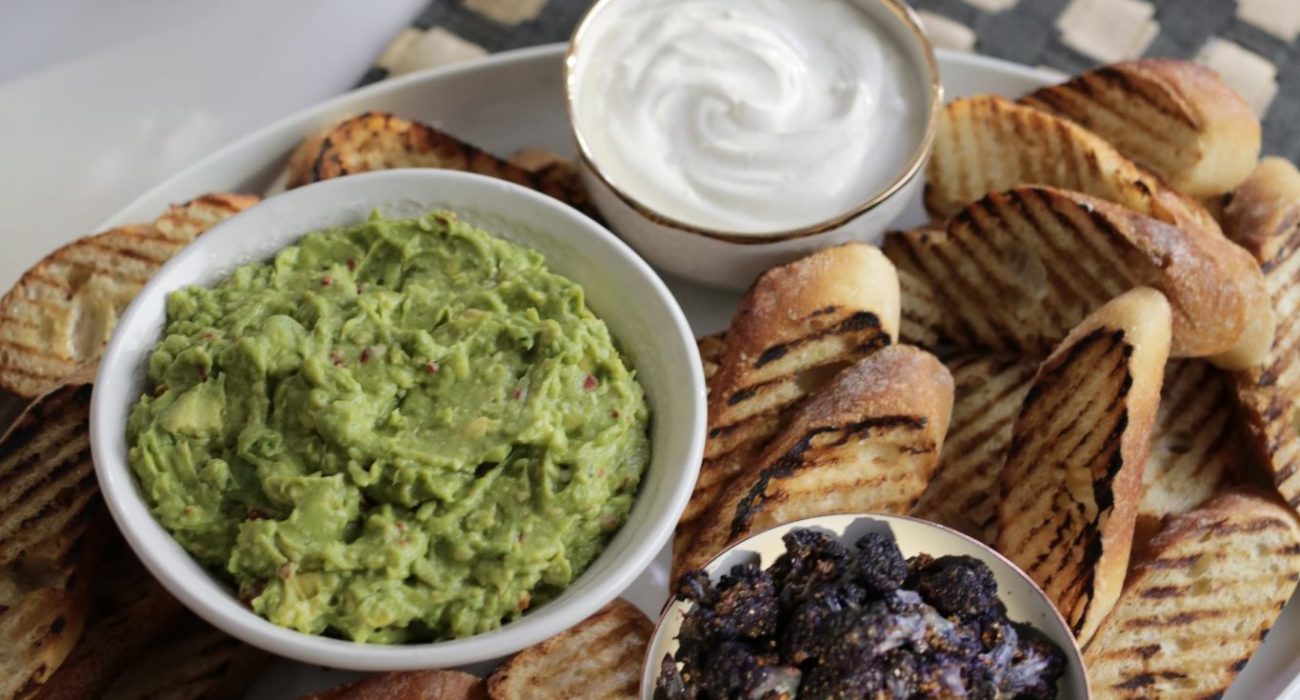 Roasted Cauliflower
1. Put a baking sheet in the oven and preheat to 450 degrees F.
2. Meanwhile, toss together the cauliflower florets, olive oil and za'atar in a medium bowl. When the oven is at temperature, pour the cauliflower onto the hot baking sheet, making sure to scrape out all the oil and za'atar. Bake for 10 to 12 minutes, until the cauliflower is crispy and tender. Let cool slightly.

Toast
3. Preheat a grill or grill pan over medium heat. Lay the sliced bread out on a clean work surface, brush on both sides with oil and season with salt. When the grill is hot, add the bread and grill for 1 to 2 minutes per side, until the bread is charred and toasted. Remove to a baking sheet.
Avocado
4. Place the avocado, 3 tablespoons of the Fresno chile, and the garlic in a large bowl. Mash together with the back of a fork until evenly incorporated but still chunky. Stir in the lime juice and season with salt. Let sit for 5 minutes, then taste and adjust the salt and lime juice as needed. You can also stir in the remaining 1 teaspoon Fresno chile for more heat!

Labne
5. Mix together the labne and honey. Set aside.

To assemble 
6. Divide the avocado mixture evenly over the toasts, spreading it to the edges. Top with the labne, leaving a 1-inch border. Add a few pieces of roasted cauliflower to each toast. Serve immediately.
Roasted Cauliflower
3 cups small florets purple cauliflower (about 1 small head)
3 tablespoons extra-virgin olive oil
2 tablespoons za'atar spice blend
Kosher salt
Toast
12 slices French bread (1/2-inch slices)
Extra-virgin olive oil
Kosher salt
Avocado
4 cups coarsely chopped avocado (about 4 small avocados)
3 to 4 teaspoons minced Fresno chile (about 2 chiles), depending on your heat preference
2 teaspoons minced garlic
1/4 cup fresh lime juice, plus more as needed
Kosher salt
Labne
1 1/2 cups labne (about 6 ounces)
2 tablespoons honey
THIS RECIPE HAS A VIDEO
PROVIDED BY THE FOOD NETWORK
OTHER RECIPES YOU MIGHT LIKE