Jalapeno Fries with Roasted Garlic Ranch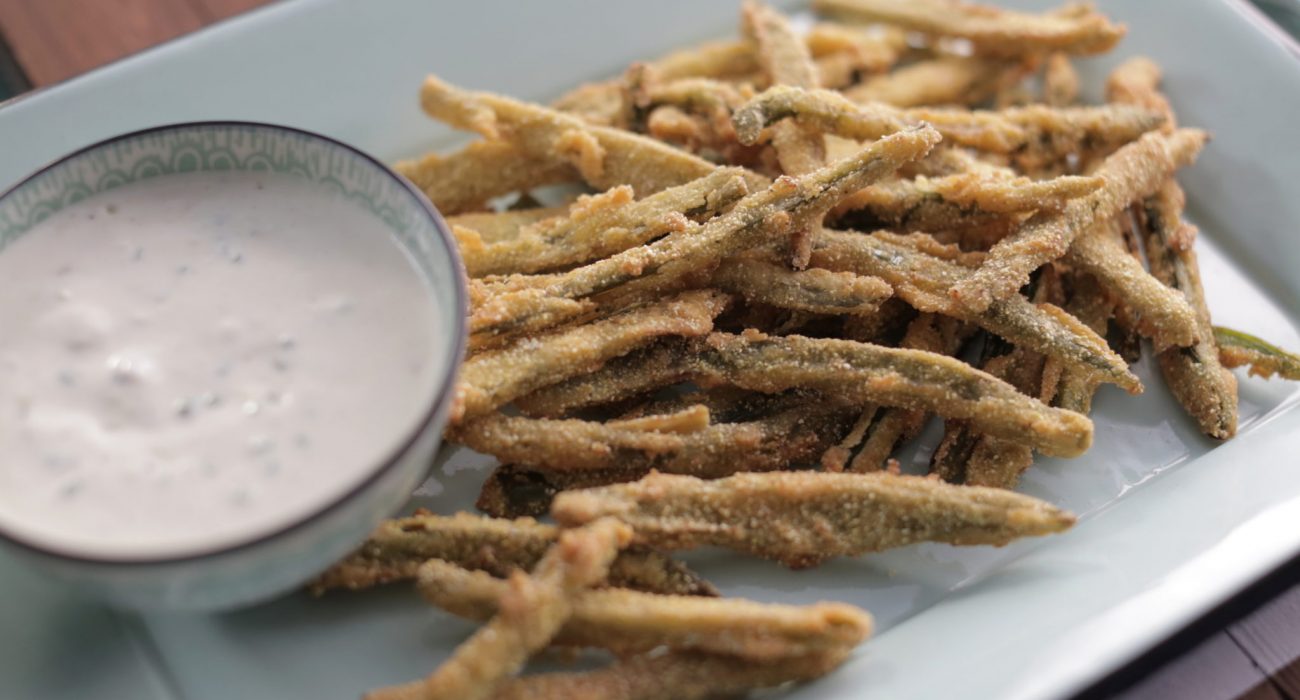 Make the ranch:
1. Preheat the oven to 425 F.
2. Rub the head of garlic in the oil, then wrap well in foil. Roast in the oven until the garlic is golden and soft, about 35 minutes.
3. Push the roasted garlic out of the garlic skin. Transfer to a blender and blend with the buttermilk, mayonnaise, and sour cream; season with salt and pepper to taste. Transfer to a bowl and stir in the chives.
Make the jalapeno fries:
4. Bring 1 inch of oil to 60°F in a large wide pot.
5. Meanwhile, whisk the buttermilk and egg together in a pie plate or shallow bowl. Whisk the flour, cornmeal, paprika, and 1 1/2 teaspoons salt together in another pie plate.
6. Dip a large handful of the jalapeno strips into the buttermilk mixture then transfer, letting the excess liquid drip off, into the flour mixture and toss to coat. Carefully add the strips to the oil, and fry until golden brown, 1 to 1/2 minutes. Repeat with the remaining strips, letting the oil come back to 360°F between batches.
7. Serve the jalapeno fries with the ranch.
For the Roasted Garlic Ranch:
1 head garlic, top third cut off 1 teaspoon olive oil
1/4 cup buttermilk
1/4 cup mayonnaise
2 tablespoons sour cream
Kosher salt and freshly ground black pepper 2 teaspoons finely chopped chives
For the Jalapeno Fries:
Vegetable oil for frying 1/2 cup buttermilk
1 large egg
3/4 cup all-purpose flour 3/4 cup cornmeal
1/2 teaspoon paprika
Kosher salt
10 large jalapenos, stemmed, seeds and cut into 1/4-inch thick strips
THIS RECIPE HAS A VIDEO
PROVIDED BY THE FOOD NETWORK
OTHER RECIPES YOU MIGHT LIKE