Valerie's Italian Veggie Pie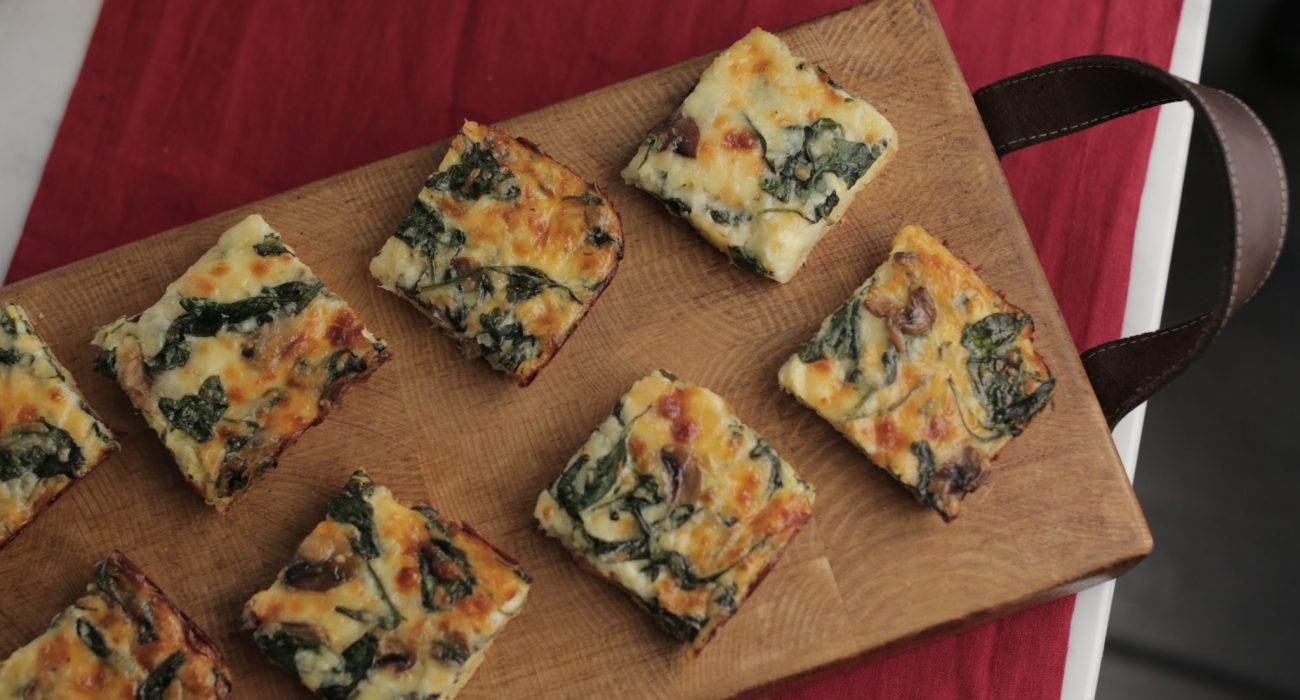 1. Preheat an oven to 350 degrees F.
2. In a nonstick skillet set over medium-high heat, add the olive oil to the pan. Add the mushrooms, stirring occasionally and cook until the mushrooms start to brown, about 5 minutes. Add the shallots and saute for another 5 minutes. Add the spinach, Italian seasoning, a large pinch of kosher salt and a pinch of black pepper. Cook until the spinach wilts down, stirring, a few minutes more. Remove from heat and let cool.
3. Pat the crescent roll dough into a 9×13 casserole dish.
4. To a large mixing bowl, add the cooled sautéed vegetables, mozzarella, parmesan and eggs. Mix together and then pour and pat the mixture onto the crescent roll dough. Bake in the oven for 30-40 minutes or until golden brown.
3 tablespoons olive oil
8 ounces white button mushrooms, sliced
2 shallots, chopped
1 bag baby spinach, washed and dried
Kosher salt and freshly ground black pepper
1⁄4 teaspoon dried Italian seasoning
1 8-ounce tube refrigerated crescent rolls
4 cups shredded mozzarella
3 tablespoons grated Parmesan
3 eggs, beaten
OTHER RECIPES YOU MIGHT LIKE